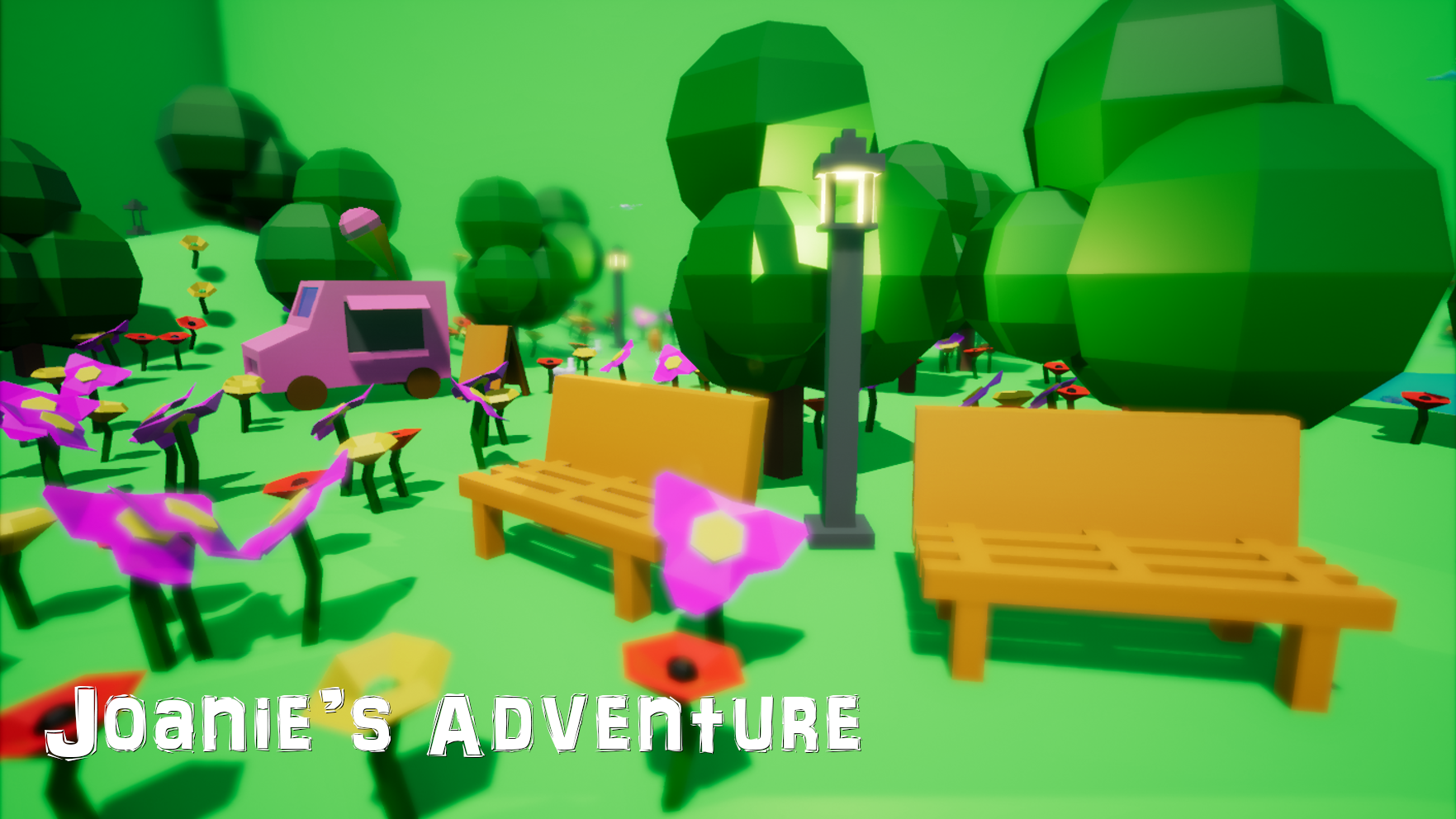 Joanie's Adventure (Preview)
A downloadable game for Windows
(THIS GAME IS CURRENTLY CANCELED)
Meet new friends, solve puzzles and have fun in the little world!
Joanie's Adventure is a game where you can explore and discover the mini maps that are packed with all the fun and secrets. Solve the puzzles and collect the play coin that helps you get to other places.
(This game is still in it's pre-development stage. There will be more content coming soon into the game, follow us if you like this game!)
Controls
WASD -- Walk
Shift -- Run
E -- Dance!
Q -- Notebook and Menu
About
Joanie's Adventure is a game made by Sam Feng for his friend Joanie.
Joanie is an amazing lady, she have some physical limitation that she can't run or dance freely, she has this wish that she could travel to a different place and play with all the little animals, so I made this game as a gift for her.
All music from this game is from the YouTube playlist by Jer Jae (those music are only temperately in the game). All sound effects are from freesound.org. Please contact me if there are any copyright issues, thank you.
Joanie's Adventure uses the Unreal® Engine. Unreal® is a trademark or registered trademark of Epic Games, Inc. in the United States of America and elsewhere. Unreal® Engine, Copyright 1998 – 2018, Epic Games, Inc. All rights reserved.
Install instructions
unzip and run the .exe file with the ladybug icon.
Download
Download
Joanies_Adventure_Preview.zip
131 MB